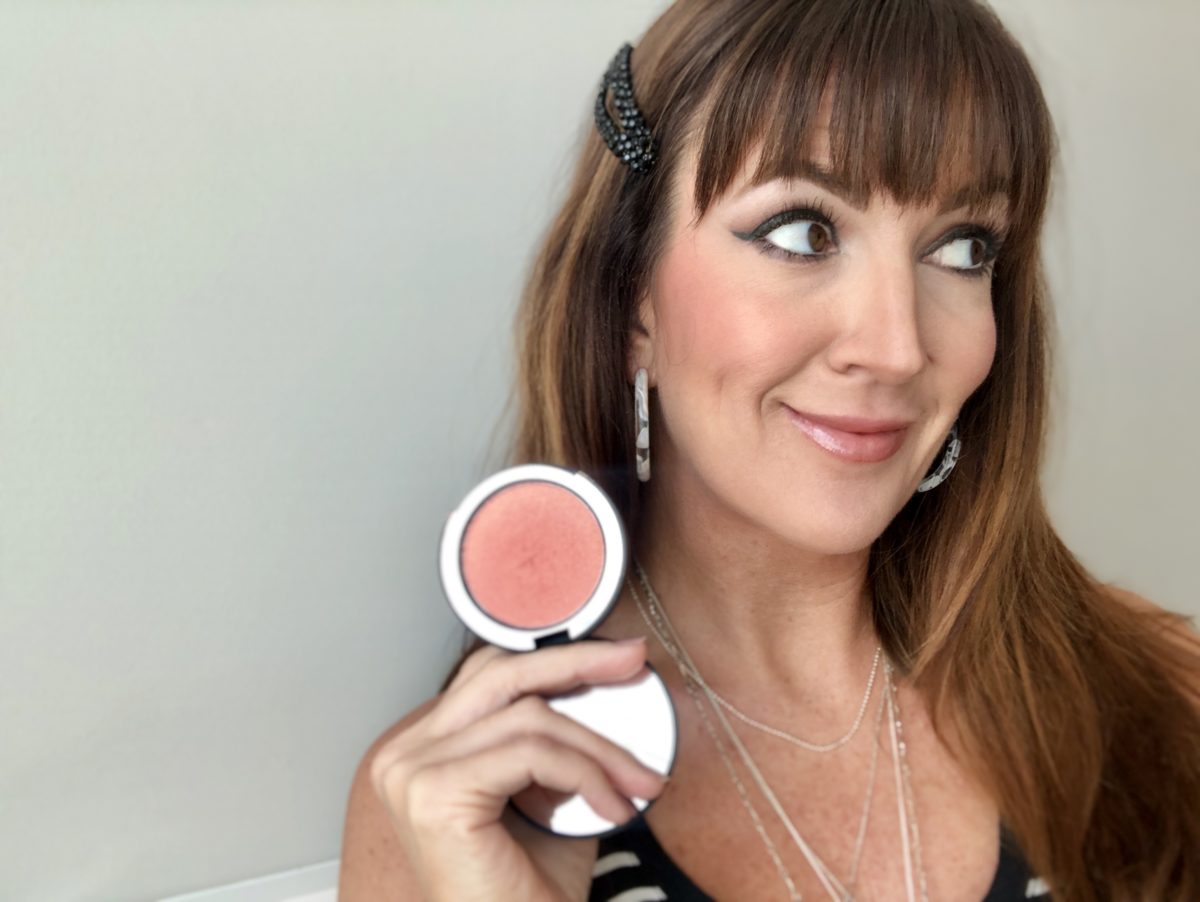 Just in case I've got any newbies that aren't familiar with the blush that will make you blush by just saying it's name, let me introduce you to the iconic Nars "Orgasm."  It has been one of the top selling blushes in America since its debut back in 1999. To put that into perspective, I had just turned 21, I'm 41 now, so it's been around for 20 years of my life!! That is some maaajjjor longevity for a makeup product.
This longevity is due to it being known as one of the most universal flattering blush shades on the market.
I doubt there is a beauty blogger out there that hasn't highlighted this blush on their social media OR makeup artist that hasn't had it in their kit at one point in time!!
So of course, when a product becomes this popular, there are going to be many companies that try to play copycat.  Now I have no proof that any brand has tried to to purposefully copy Nars Orgasm, but a lot of them come really darn CLOSE with similar blush shades in their collections!
Recently I received  one of the closest doppelgangers I have come across for Orgasm via PR mail (lovely perk of being a beauty blogger). The It Cosmetics Bye Bye Pores blush in shade "Sweet Cheeks, $24."
Immediately when I opened this compact, I thought, "wow, looks a lot like Orgasm!"
I was so impressed with the similarity of this Sweet Cheeks shade that I even went so far as to wear it on ONE cheek and the Nars on the OTHER. And I wore it out in public all day like that.
What makes this Nars Orgasm SO special that brands want to copy it?  The thing about this blush is that it has a few components that allows it to flatter all skin tones. The PINK undertone helps with lighter complexions and the PEACH + GOLD undertones help give darker skin a pop of brightness.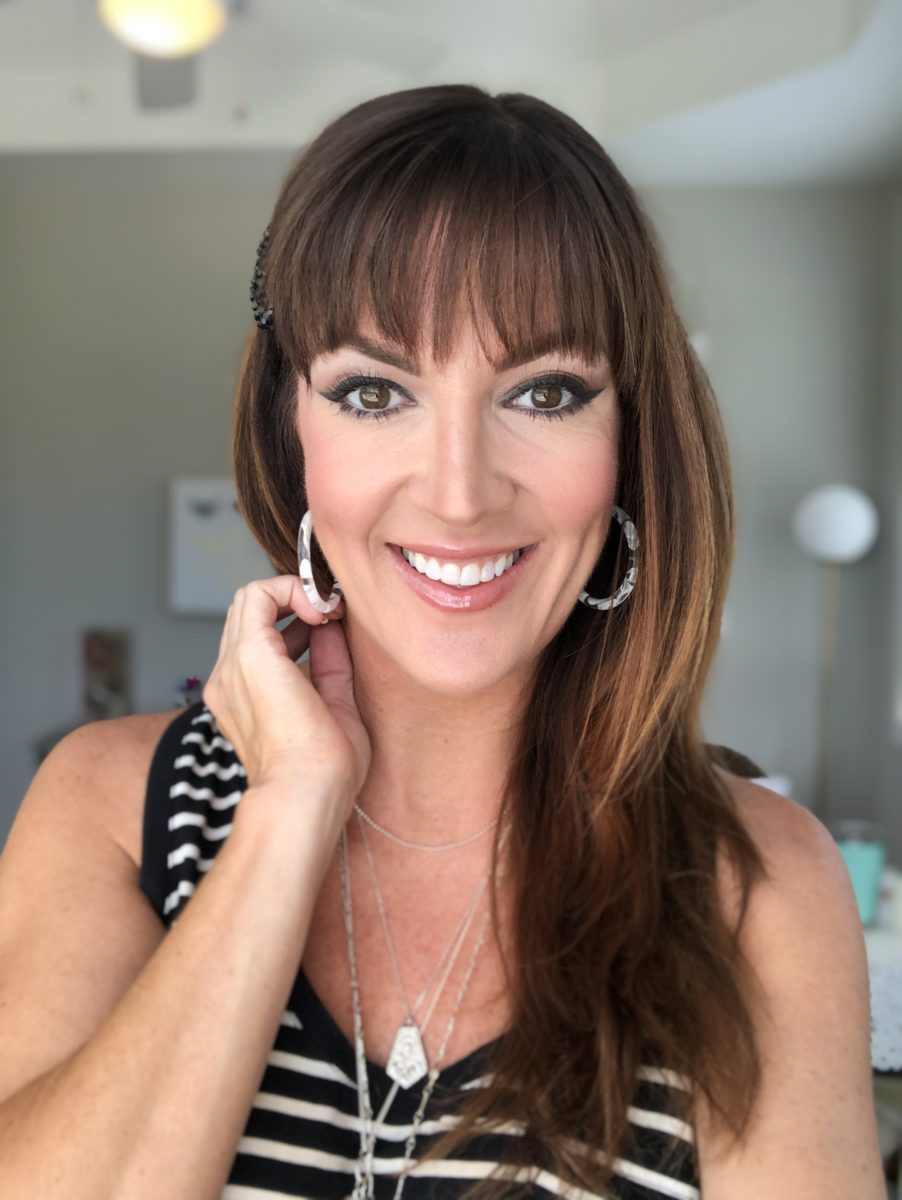 It Cosmetics Bye Bye Pores Blush, $24 // Nars blush, $30 // Charlotte Tilbury Sculpt brush, $49
Here's how the It and the Nars stack up against each other IMO…
How they compare :
PRICE   Nars : $30 //  It Cosmetics : $24
WEIGHT   Nars :  .16oz  //  It Cosmetics :  .19 oz
PACKAGING   Nars : square dark black flip top compact. closes securely and has a mirror included  //  It Cosmetics:  circle black matte circle with flip top and mirror
COLOR  Nars : shimmery not glittery. more on the pinky than peach side // It Cosmetics : shimmer with teeny tiny flecks of gold and goes just a hint more peachy than the Nars
INGREDIENTS   
Nars : contains Talc and other ingredients I'm not familiar with 😉  It Cosmetics : it is Talc-free, with hydrolyzed collagen, antioxidants and infused with silk to deliver an airbrushed cheek finish.  If you are wondering whether or not talc is bad/good for your makeup, read more about
that concern here
from a real chemist.
OVERALL THOUGHTS :
To my makeup artist eyes, this
Sweet Cheeks
shade looks visually verrrry similar to the
Orgasm
. I haven't tried
Super Orgasm
(yep that's a thing) but online it says it's got the same base colors but with gold glitter, so this It might resemble the super version even closer.
The biggest difference other than the It price being $6 cheaper (I'll always take a bargain where I can) and that it contains more product per ounce, is that the It Cosmetics version is a tad more shimmery and warmer. Aaaand I actually like the It Cosmetics one better for my complexion. It feels more pigmented and packs a bigger punch of color – and I'm all about colorful cheeks!!
Also you can see that I had 'hit pan' on my Nars blush, so this It one came in at the perfect time and now there's no need to go repurchase it because I have a new go-to blush!
My main point in all of this, is that I was still able to wear both, all day, each one on different cheeks and you could not tell the difference…so the It is super similar to the original Nars Orgasm.
In case you've been looking for a great blush brush, I love this 
Charlotte Tilbury Sculpting brush
even though it's described more for contouring and shading. It's shape is just perfect for the small cheek area.
Do you own the famous Nars blush OR one of it's dupes? 
DRUGSTORE OPTIONS :  If paying $24 is still a little rich for your budget, there are other cheaper options that are said to be similar in shade to this perfect pinky peach  –
ELF in "twinkle pink
,"and 
NYX in "pinched."