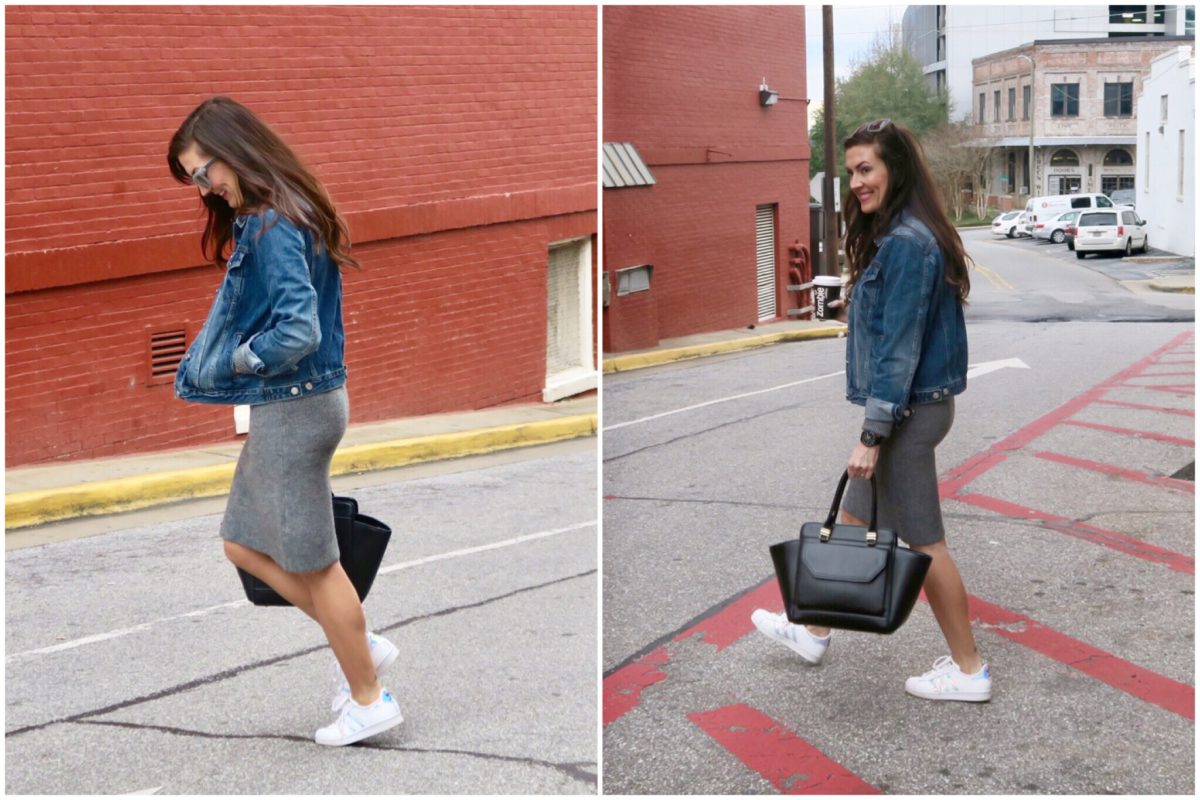 Sneakers have become a comfortable staple in our wardrobes today.  And believe it or not, they're actually very versatile and don't have to be worn with just sports bras and sweatpants!
As a mom to three, it's really impractical to wear tall heels all the time to look cute or put together, so the sneaker trend is right up my alley!
And there are just SO many stylish and chic sneakers out there to choose from. I decided to go for the all white iridescent ADIDAS SUPERSTAR TENNIS SHOES because they go with just about anything.  They are impossible to find now, but there are plenty of other color and print options out there and the metallic Adidas are awesome.
The SWEATER DRESS is also an obvious winter staple and I love having one in a neutral, like gray or black, that you can accessorize in so many ways.  
It can keep you warm during the last few months of winter paired with tights and knee boots OR if you are having a slight heat wave like we just had here in Athens, you can go bare legged and sneakers!  And since I love to layer, I can't go anywhere without this GAP denim jacket that also literally goes with everything! 
I love that bending the rules about what goes together is completely norm these days in the fashion world.  So not only did I wear sneakers with my dress, but I stacked a choker necklace over a small pendant and loved the outcome!!  I also added a hot pink lip  to my look and a large doctor satchel because well, we moms carry a lot of junk!!!

Shop the details of my outfit combination here…
What's your favorite comfy chic outfit that is a win every time you slip it on?